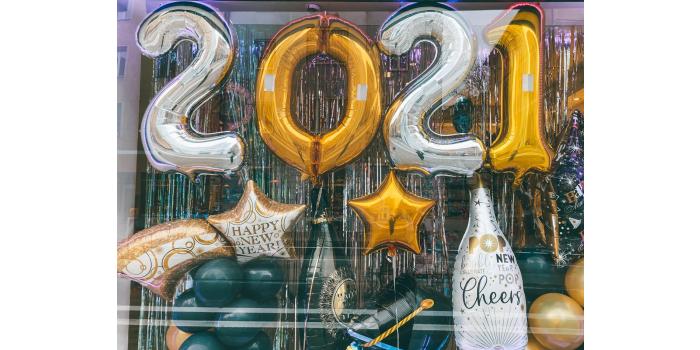 Most of us can agree that 2020 has been a trying year in many ways. As this whirlwind comes to an end, we're looking forward to a better 2021 and want to help all laundromats reach their goals. If you're preparing for a new year and wondering how you might be able to step things up at your laundromat, keep reading. We're sharing some tips and tricks for how to improve your laundromat, gain new customers, and adapt to these changing times in 2021 and beyond.
Upgrading your laundromat equipment 
With the current state of the world and the ongoing COVID-19 health crisis, there has never been a better time to consider investing in new commercial washers and dryers for your laundromat. Here's why...
With the increased focus on health and sanitation, advanced commercial-grade washers and dryers are a must-have. Newer machines are designed to provide a superior clean and reduce the spread of germs and bacteria (Electrolux even has a cycle that's certified to kill viruses).
Increased efficiency and advanced features like wash alerts help to get people in and out of your laundromat faster. This is ideal to reduce congestion and capacity in your laundromat and makes for an overall more pleasant laundry experience. 
More efficient washers and dryers mean you'll be able to cut your water and utility costs significantly and improve your bottom line. This is important as costs continue to rise and many are still dealing with the financial impact of this pandemic. 
Investing in new equipment now can really help you meet the needs of your customers and adjust your business model for increased success in 2021. 
Shop equipment from top commercial laundry brands, including Maytag Commercial and Electrolux Professional now!
Cashless laundry payment systems
While coins have ruled the coin-laundry industry for a long time, we've been talking for quite a while about the importance of alternative payment systems. Thanks to their added convenience, there's no doubt that debit and credit cards, mobile apps, and smart cards have become a more popular form of payment. That trend has only increased amid the Coronavirus pandemic...
Alternative payment systems help limit person-to-person contact, which is important as we all do our part to stop the spread of COVID-19. In addition to limiting contact while paying, it also makes it easier for staff to stay safe and distant while offering refunds digitally. 
There has been a coin shortage that has impacted many laundromats around the Midwest and beyond. Alternative payment systems help both customers and business owners like yourself better deal with any hiccups due to coins being harder to come by. 
People are likely to spend more — such as additional loads or upsells — when using a cashless payment because they aren't restricted just to the cash they have on-hand. 
The added convenience of multiple payment methods can be a great way to get new customers in the door and increase loyalty among existing ones, especially if it's not something that nearby competitors are offering. 
Overall, offering mobile or card-based payment options at your laundromat can make all the difference to your staff and customers, both now and in the long-term. 
No-contact laundry services
Expanded services mean expanded revenue opportunities. That's important, especially if you've seen any kind of decline in customers in the past year. Right now, the focus remains on limiting contact, so wash-dry-fold services and pick-up/drop-off are great options, depending on your clientele. 
These services help keep capacity down in your facility and limit person-to-person contact, which is great as we continue to navigate this pandemic moving forward. 
With more and more businesses offering curbside pick-up and delivery options, it has become almost expected among today's consumers. It's a great way to keep up with the demands of your customers. 
These are generally considered "luxury" services, which means you can charge as such. These types of services can be great revenue drivers and help you reach a whole new target market. 
Expanding services at your laundromat means you need someone to handle the increased business, resulting in job opportunities in your community. In a time when the unemployment rate remains high, job creation is a powerful thing.  
Take a good look at your customer base and the surrounding demographics to see if delivery and full-service laundry options are right for you. If you're already offering these services at your laundromat, consider how you can expand upon or improve them. 
Open a new location or expand your existing laundromat space 
The pandemic has caused many businesses to move to online-only, shift to a work-from-home setting, or, unfortunately, shut down. On the upside, that means that some prime real estate is available or could come available in 2021. If you've been considering opening a laundromat or expanding your existing operation, now could be a great time. 
Additional space (whether it be a second location or just a bigger space) can help reduce wait times and congestion, which can keep customers and employees more distant. 
You might be able to score a better lease agreement with lower rates, which could save your business a lot of money over time. 
Growing your business and a new location may be the perfect step to allow your business to thrive in the new year and beyond. 
Find laundromats for sale
Ready for a better 2021?
Coin-O-Matic has been helping laundry businesses in Illinois and the surrounding Midwest succeed for more than 100 years. With top commercial laundry brands and superior customer service, we can help your business step things up in 2021!