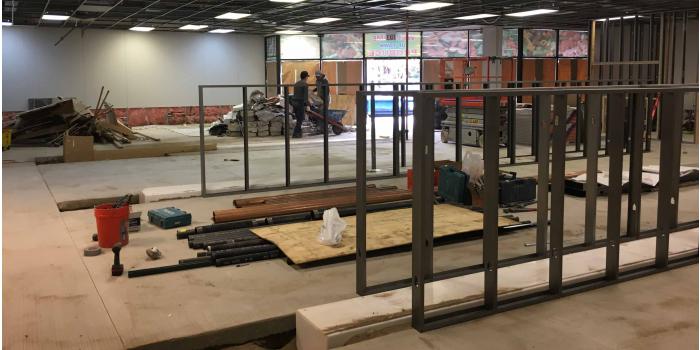 Opening a Coin Laundromat with Coin-O-Matic's Help
Opening a coin laundromat is a major decision. Fortunately, the experienced team of laundromat investment professionals from Coin-O-Matic is here to help. We want to take your investment in the laundry industry to the next level. Before getting too far into the process of owning and operating a coin-operated laundromat, there are some important things to consider.
Financing and Costs for your Laundromat
Starting a coin laundromat business requires a large initial financial investment. It's important to have a very clear understanding of what will be required of you fiscally before beginning the process. Before opening a coin laundromat, you need to consider real estate, architectural needs, permits, construction and business licensing, as well as the cost of purchasing commercial coin-operated washers and dryers.
With over $100,000,000 in successful business loans, Coin-O-Matic's laundromat investment specialists are able to assist in obtaining loans and other financing solutions so that you'll be able to worry less about cost, and more about your new business and its customers.
Location, Location, Location
Perhaps one of the most important factors to consider when opening a coin laundromat is the location. Laundromats can be extremely successful or complete losses, depending on where they are located A newly-created laundromat that is in close proximity to already-established "well run"" laundromats, probably won't do well financially. However, a newly-created laundromat that's situated in a nicely-populated market niche has a much better chance of flourishing.
By utilizing Coin-O-Matic's exclusive research services, we can help you evaluate a laundromat location and find the premier spot for your new coin laundry business.
Coin-O-Matic wants to help YOU!
You've established your finances, decided on the perfect location, and are getting ready to unveil your new coin laundromat to the public. In order to gain consistent, loyal, new customers, you have to provide them with quality customer service, high-quality laundry equipment, and a welcoming atmosphere. Establishing your laundromat business as a purveyor of high quality customer service is crucial to developing customer trust and creating an environment that encourages your customers to return to your business and recommend it to others. Don't forget that customer referrals are the most effective form of advertising.
It's equally important to provide them with the best in coin laundry equipment, and state of the art credit card laundry vending systems. As the nation's oldest deal of Speed Queen coin-operated laundry equipment, you can be sure Coin-O-Matic's machines will provide a high level of satisfaction, both for your customers and for you as a business owner.
In Summary
Opening a coin-operated laundromat can be a successful and enjoyable business investment as long as you completely understand what will be required of you. From finding a financing solution and choosing the prime location, to creating a welcoming customer-focused business atmosphere, opening a coin-operated laundromat takes a lot of effort. Thankfully you don't have to do it on your own. Coin-O-Matic's laundromat investment specialists will support you every step of the process to ensure that you're making the best investment and providing only the top-end equipment and services.
If you are interested in opening your own coin-operated laundromat, contact Coin-O-Matic's Laundromat Investment Specialists today!
Tagged: Laundromats