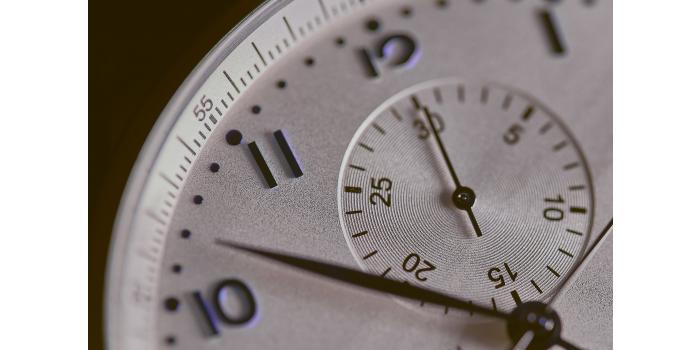 Purchasing the right commercial laundry equipment is an important business decision, but maintaining that investment is equally as important. Keeping your laundry equipment clean and well maintained will allow it to operate at its full potential and make returns on your investment. As leaders in the commercial laundry equipment industry, with the finest team of commercial laundry equipment repair and service technicians, we wanted to provide you with a starting point. 
Read Owner's Manual 
First things first, read the owner's manual for your commercial laundry equipment! There seem to be very two distinct types of people in this world, those that read owner's manuals and those that don't. This is an incredibly important first step for commercial laundry equipment owners, so don't skip it!  The owner's manual will give you all the information you need to know about your machines. From regular maintenance to products that should and should not be used, your commercial laundry equipment manual will have it all. This is also a great resource for you to learn a little more about your machines, as educating yourself about the parts could be advantageous for you in the future. Be sure to take your time and jot notes down as you go through the owner's manual! 
Clean Exterior & Surrounding Area
Clean the exterior of your machines and the surrounding area regularly. Don't underestimate the impact this step can have on your machines! Dirt and debris will build up over time and make their way to the interior of your equipment, potentially causing real damage. Ensuring that the exterior is spotless makes your machines not only look like they're in great condition but also protects the interior from any damage. Also, by having a clean area surrounding your equipment, the dust and debris will be less likely to collect on the machines. 
Clean Lint Screen 
If you know anything about laundry equipment it's that lint can be very dangerous. Cleaning the lint screen in the dryer after every use is more than necessary to keep your commercial laundry equipment in great condition. Built-up lint can cause laundry fires, which is another reason why it needs to be cleaned daily. If your dryers are in a commercial or OPL laundry room, educate your employees on this important step. If these machines are being used by laundromat customers or multi-housing laundry tenants, post reminders to check the lint screens before each use and to clean them out after each cycle. Wherever your commercial dryers are, ensure that your staff is regularly checking and cleaning lint screens as well.
Clean Your Dryer Vents Semi-Annually
Cleaning your dryer vents on a semi-annual basis will increase the performance of your dryers resulting in shorter cycle times, lower gas bills, lower dryer maintenance costs, and satisfied customers.
Change Washer Fill Valve Filters
With your washing machines, you're going to want to regularly clean the inlet and outlet filters, depending on how much your machines are used and how fast the filters get dirty. The inlets of your washing machine manage the entry of water into your washing machine, so it's important that the filters stay as clean as possible. Changing out this one small filter frequently will make a big difference for your washing machines' performance and customers will appreciate the faster cycle times too!
Clean Soap Dispensers  
Something simple that you could do daily is clean the soap dispensers in your washing machines. The soap dispenser is the detergent is poured into your machines. After every use, leftover detergent is left in the dispenser and over time, this leftover residue can build up. You should be able to detach the dispenser drawer from your machine so that you can conveniently wash and scrub it! 
Check Machine Belts 
To keep up with the maintenance of your commercial laundry equipment, you should check the belts from the motor to the drum regularly. When you're inspecting the belts, you want to look for any fraying or splitting and should replace the belts when necessary. When new belts are necessary, contact the Coin-O-Matic Parts Department. We take pride in our ability to fulfill your technical needs by getting you the proper laundry equipment parts you require, on time, at the price you can afford. When you place an order before 2:00 PM, we'll ship your parts the same day.
Keep Washer Doors Open 
After every use, your washing machine doors should be kept open. With the doors kept open, this keeps mold and other bacteria from growing inside. It would also be a smart idea to wipe down the interior of your washing and drying machines daily, to ensure cleanliness within the doors. This gets rid of any remaining dirt and residue that was leftover from the cycle. Post signs to have customers and employees keep doors open, and add wipe downs to your regular cleaning schedule! 
Know When to Call a Professional 
One of the most important tips that we can give you is to know when it's time to call a professional commercial laundry equipment technician. Even if you keep up with regular maintenance, machines will sometimes break down. If you don't have the knowledge to repair the machine yourself, you could risk causing further damage if you try to DIY a fix. We recommend calling a professional when a major repair is needed so that you can minimize the damage altogether. Our Laundry Equipment Service Department has the experience to repair your laundry equipment and get it operating at full efficiency. Contact us at (708)-540-2047 or fill out a repair request to receive the best laundry repair service!
Overall, it's important that you keep up with regular machine maintenance and stick to a cleaning schedule for your equipment to last the longest. With better care comes a longer-lasting machine. For more information or questions on how to make your commercial laundry equipment last longer, call (708)-540-2047 or fill out our contact form. We're excited to speak with you! 
Tagged: On-Premise Laundry Laundromats Commercial Laundry Equipment