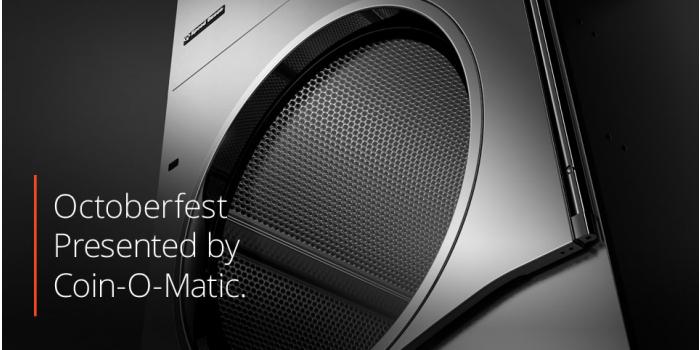 Coin-O-Matic is excited to introduce some of the new Speed Queen Quantum Touch Controls to laundry investors in the Chicagoland area and beyond at our upcoming Octoberfest event. If you haven't experienced these features before and seen firsthand how they can up your laundry game, you're missing out. Here's a sneak peek inside Speed Queen's latest Quantum Controls and features that laundry investors and business owners will love. 
Cycle modifiers that help increase satisfaction and profitability.
Speed Queen has changed the game with their cycle modifiers that are designed to increase profitability for laundry business owners and increase satisfaction for laundry customers by providing options everyone will love. Prompts and detailed descriptions of the premium cycle options help increase adoption by patrons, which leads to increased revenue. Speed Queen is also the first commercial laundry equipment manufacturer to offer cycle modifiers for tumble dryers, such as anti-wrinkle and reversing tumble.
Language options help you improve customer service. 
More than a quarter of the Chicago population speaks Spanish and other non-English languages, and that population is only growing throughout Chicago, South Bend, and the Midwest in general. Catering to non-English speakers is going to be critical for laundry investors, especially those in multicultural areas like Chicago. Speed Queen provides multiple language options to help you better serve and provide a high-quality laundry experience to all your guests.
Advanced touchscreens that are easy to use.
Speed Queen Quantum Touch washer-extractors and tumble dryers are sleek, stylish, and advanced — all the way down to the touchscreen controls. The touchscreens are full-color and intuitive, which means they're easy for customers and employees to use. If you're looking to add a touch of class to your laundromat and bring your business into the 21st century, this is the way to go. 
We'll be talking about all these Speed Queen Quantum Control features and more at our upcoming Octoberfest Speed Queen sale and exposition for laundry investors on October 10 in Alsip, Illinois. Be sure to save your spot for Octoberfest and join in on the fun. If you have questions about Speed Queen controls or other great coin-operated or commercial laundry equipment from Speed Queen, reach out to one of our laundry experts. We're happy to help! 
Tagged: Events Laundromats Multi-Housing Laundry