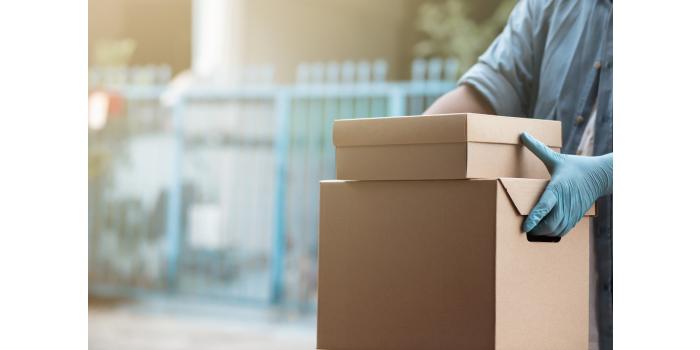 Laundry business owners want to increase revenue through laundry pickup and delivery services. Your laundromat can increase revenue by offering customers a pickup and delivery (PUD) option to complement your fluff and fold services and high-quality commercial laundry equipment.  
Let's explore the benefits of offering laundry pickup and delivery, how to get started, and whether or not it's a good option for your laundromat business.  
Why You Should Offer Pickup and Delivery Services at Your Laundromat 
During the Covid-19 pandemic, the need for limited or no-contact services, such as curbside pickup and delivery rapidly increased. Customers needed tasks done for them with minimal interaction between humans and less time spent outside their homes or business. 
During that time, we all got used to the added convenience and extra time these services provided. Even as COVID-19 restrictions lifted, many people continue to opt for pickup and delivery services so they can spend more time doing things they enjoy and less time doing "chores" like grocery shopping and, yes, laundry. 
People and businesses no longer want to spend time doing repetitive weekly tasks like laundry. Instead, they hire it out to save themselves time. According to an article from GlobeNewswire, the online laundry services market is expected to reach $110.1 billion by 2028.
Laundry business owners need to stay on top of the trends and provide customers with the services they now expect. Pickup and delivery laundry services will keep your laundromat competitive while providing your customers and tenants with the services they want. 
Costs to Start a Laundry Pickup and Delivery Service
Offering a brand new service can be a challenge and a bit of an upfront investment, but with the right tools and training, PUD can be incredibly profitable, especially in populated areas like Chicago. Here's what you need to do to get started. 
Management software.

Employee training to understand software, tools, etc. 

Business vehicles for your employees (or pay mileage rate if they use their personal vehicles)(or gig pickup and delivery service to test the waters). 

High-quality commercial washers and dryers, a laundry scale, and folding accessories. 

Laundry soaps and detergents

Marketing materials such as pamphlets, signage, and ads to promote the service. 

Great packaging — the clothes and linens have to look great. 
Keep in mind that your customers will expect perfection if they pay extra for this service, so attention to detail and great customer service is key. 
At Coin-O-Matic, our team can help you determine what services are best for your business and can help you to choose the best equipment for you and your customers. 
How Much Money Can Laundromats Make with PUD Services?
The revenue potential for laundry pickup and delivery services is high. Let's walk through an example and look at the numbers. 
Customers have an average of 50 pounds of laundry at the end of each week. If you were to charge $1.50 per pound, it would be about $75 just for the washing service. 
Other expenses you'll need to factor in are employee paychecks, packaging, pickup and delivery fees, and soap. 
Employee processing rate = 30 lbs per hour

Employee pay rate is $15 per hour

Per order, you'll have an additional charge, $5 for packaging, $20 for pickup and delivery, and $.0125 cents per pound for laundry to cover soap and detergent costs. 
Now, around 40% of customers will typically drop off and pick up their laundry, removing the additional pickup and delivery fees charge. 
But, if you have 50 clients per week and 5.03 full-time employees at the above rates, you'll have an annual net income of $226,000 — a 20% increase. Multiply this amount by 10 years of trusted laundry pickup and delivery service, and you'd have made 2,260,000. 
The more clients and bigger laundry operation you have, the larger that overall net income. If you have 300 clients per week and 14.4 full-time employees, you'd average $423,000 a year — a 125% increase. 
Contact the Professionals at Coin-O-Matic Today! 
If you want to update your commercial laundry equipment to meet your customers' expectations or learn more about pickup and delivery service setup, contact our team today! Our laundry experts can help you to understand if pickup and delivery services are right for your business. 
Tagged: Commercial Laundry Equipment