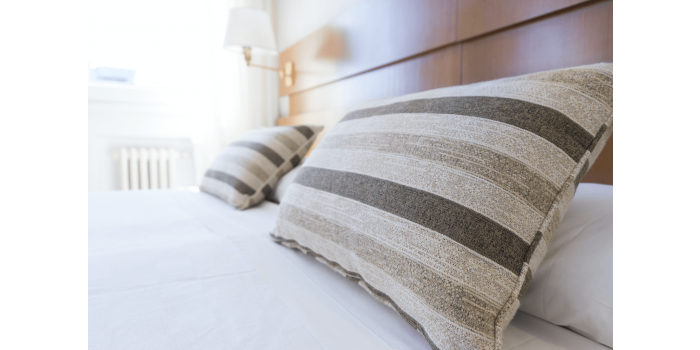 The hospitality industry is fast-paced and requires constant cleaning and changing of towels, bedding, robes, tablecloths, cloth napkins, rugs, curtains, employee uniforms, and more. 
It's important that your hotel laundry equipment can keep up with this fast-paced environment to continue to provide clean linens and excellent service to guests. 
Let's look at how to choose the best hotel laundry equipment to keep both your guests and employees happy. 
High-Tech Laundry Equipment
When you're looking for the best laundry equipment for your hotel, motel, or bed and breakfast, you want the machines to work the way you want. Plain and simple. Commercial-grade laundry equipment should handle anything you throw at it. 
The machines you choose for your hotel should have easy-to-read digital displays and advanced technology that allows you (or your guests) to easily choose your preferred wash or dry settings and cycle upgrades for the specific linens or loads you're cleaning. 
At Coin-O-Matic, we offer high-tech laundry machines from top brands like Speed Queen, Maytag, Yamamoto and B&C Technologies that make using the machine and selecting cycle modifiers easy.   
Efficiency
High extraction speeds and efficient exhaust blowers can get your loads of laundry done faster, allowing you to keep cycling through linens. And consistent fresh linens mean rooms are ready for guests faster. 
Look for on-premise laundry equipment with out-of-balance handling, heavy-duty construction, and strong agitators to provide you with superior wash and dry times. 
As your employees repetitively clean hotel linens, ensure the machines have customizable control options or programmability options to increase efficiency and ease of use. 
Eco-Friendly Machines
Since the machines at your hotel will run frequently, look at how much water and energy the machines are using to provide eco-friendly on-premise laundry equipment options. 
Choosing eco-friendly machines can help you save money on utility and water costs. Overall, these washing machines and dryers will use less water for each cycle and require a shorter dry time to get clean linens back in the hotel rooms.
If you're running multiple machines or doing multiple cycles per day, even cutting down water usage and dry times by a few minutes per load can have a huge impact on overall operating costs.   
Laundry Equipment Size and Capacity
When choosing the right laundry equipment size and capacity for your hotel, you want to ensure it can handle everything you throw at it. 
For example, you'll be washing larger bed comforters and rugs that need a durable machine and higher agitation speeds. You'll also be handling a lot of sheets, towels, and other linens at once as you turn over the rooms, so larger capacity machines allow you to get more done in fewer loads.
Look for large-capacity machines, anywhere from 35 to 110 pounds, that can handle any load size necessary to complete the job. 
To handle larger loads, opt for machines that can handle tough loads and high extraction speeds. The Maytag OPL 65lb Hard Mount Washer Extractor has a G-force of 200g and a 65 pound capacity for bed sheets and other hotel linens. 
Equipment Repair and Part Services
Down machines mean laundry gets backed up and your customer service suffers, which impacts your reputation and bottom line. When choosing on-premise hotel laundry equipment, you want to ensure that if any parts break or your machine needs repairs, someone can help. 
Our team of experts at Coin-O-Matic is a phone call or message away if your Midwest hotel or motel needs emergency assistance. 
We can answer any of your questions from our headquarters in Alsip, Illinois. Join us for our free laundry business educational workshops where you and your hotel staff can learn more about basic repairs or experience live laundry machine demonstrations. At Coin-O-Matic, we have you covered! 
We also service commercial laundry equipment in Illinois, Indiana, Michigan, and Wisconsin and have a selection of replacement laundry parts for Speed Queen, Maytag, B&C Technologies, and Yamamoto equipment on hand.  
Having trusted professionals in your corner can ensure that your laundry equipment stays up and running to keep you and your guests happy. 
Contact Coin-O-Matic for On-Premise Laundry for Hotels
Our team has experienced service technicians and an outstanding response team to get you the hotel laundry equipment and services you need. Contact our team today for help finding commercial laundry equipment that meets and exceeds your expectations. 
Tagged: On Premise Laundry Commercial Laundry Equipment