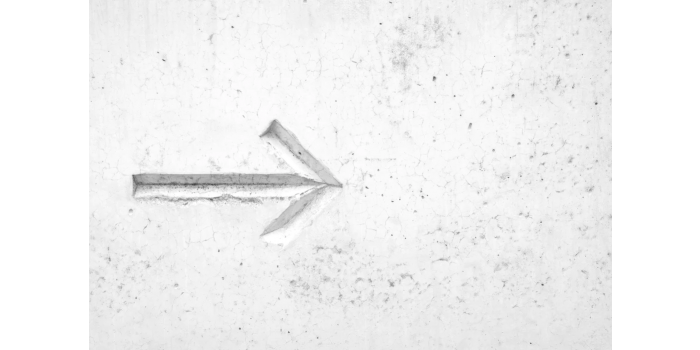 Whether you're looking to stabilize your income and investments during these turbulent times, or you're just looking to invest wisely, starting a laundromat is a sound investment! We understand the process of opening a laundromat better than anyone, and the team at Coin-O-Matic is here to give you some guidance! Contact us today for more personalized help in starting your laundromat business, or read on to get a better understanding of the process!
1. Decide on the Type of Laundromat   
In general, laundromats fall into two separate categories: a fully staffed, full service laundromat or an unattended, self-service laundromat. You have to decide on which type best suits you and your daily goals,. You should take into account the hours, skills, and investment that is needed for each type, and based on that, choose which type will be the best fit for you. 
2. Conduct Market Research 
After you decide on which type of laundromat you want to open, you'll need to do market research to help you choose a location. Laundromat location selection is no small task (and something we specialize in). Keeping your preferred laundromat type in mind, you'll need to find a spot that's the right fit. Educate yourself on the different target markets and where your ideal type of customers are located. Knowing your customers is key to opening and maintaining a successful business.
3. Select Your Location  
It's all about the location! You need to not only find the right space, but you also need the right location in which your target audience is located. At Coin-O-Matic, we help our customers make this all important decision easier by supplying them with the market research needed to make the right choice. From our proprietary mapping software to identifying potential gaps in the market, we'll be with you every step of the way.

4. Structure Your Business Entity 
As you start out, you'll have to determine how to structure you business entity.  You'll have to decide if your laundromat is going to be a sole proprietorship, a partnership, a limited liability company, etc. There are many factors to consider when selecting a business entity, so be sure to do your research and consult a business attorney to ensure that your decision best fits what you're looking for. 
5. Research the Competition  
A big step in starting your laundromat journey is distinguishing how your laundry business will be different from your competitors, especially if there are multiple laundromats in the area you are looking at opening in. You need a reason why customers should come to your laundromat over the others, whether that be because you'll have the latest and greatest equipment, the cleanest facilities, or the best customer service. No matter what the case may be, you need to stand out from your competitors and give people a reason why they should choose you over another business! 
6. Create a Business Plan
Once you've got the basic background knowledge and structure you need to open up your new business, you'll need to create a business plan so that you can specifically state your business objectives, your strategies for accomplishing those objectives, and the time-frame you expect to achieve those objectives. This is an important step because it really makes you think about how you want your laundry business to succeed and what you'll have to do to accomplish your goals. 
7. Choose a Business Name & Start to Develop Your Brand
One of the more fun steps in starting your own laundromat is brainstorming different ideas for your business name and starting to think about your brand. You want to make sure that the name of your business can be easily pronounced and will be memorable for others. You'll need to cultivate a brand that will resonate with your customers and set you up for lasting success.
8. Register Your Business  
Whatever type of business entity that you move forward as, you need to look into the business registration steps for your location. You can typically choose to register your business online or in-person with paper documents; but it really comes down to what your state requires you to do. Working with trusted advisors is essential to this stage of opening a laundromat.
9. Obtain All Permits & Licenses  
In order to operate, you'll need the correct permits and licenses to legally open and operate your laundromat. Much like registering the business, this step also varies depending on where you're opening your laundromat, so it's important that you do your research about the specifics. This is another instance where a business attorney and experienced laundromat business advisor is essential, as the rules with permits and licenses vary greatly depending on where you are located. 
10. Get Shopping!  
Since you're opening up a laundromat, you're obviously going to be needing the best commercial laundry equipment! You don't want to cut back on your equipment since that is the most important thing for your business to keep running, so buying quality, high-end equipment will be very advantageous for you in the long run. Also, you'll need to open up your very own business bank account so all your cash has some place to go!  A partner like Coin-O-Matic will help you not only select the right brands and types of equipment, we'll also help you with store layout and design, so that you're sure you're making the most of every square foot of your new space!
11. Market Your Laundromat 
Last but certainly not least, you'll want to make sure that you market your laundromat early and well. Get the word out about your grand opening and let customers know why they should choose you over other laundromats. Give them information on what services you provide and watch them come running through the doors!  Even after you open, you'll want to continuously market your business to keep reeling in new customers. You definitely don't want to look over this step! 
Although the journey may be long, it'll all be worth it in the end. You definitely need to be a dedicated and a hardworking individual to start your own successful laundromat business. We never said that it would be easy, so be ready to be fully committed to this new journey. We couldn't be more excited for you to begin this next chapter in your life, so when you're ready, give us a call at (708)-377-3408 and contact us so we can get you set up with the right commercial laundromat equipment! 
Tagged: Laundromats