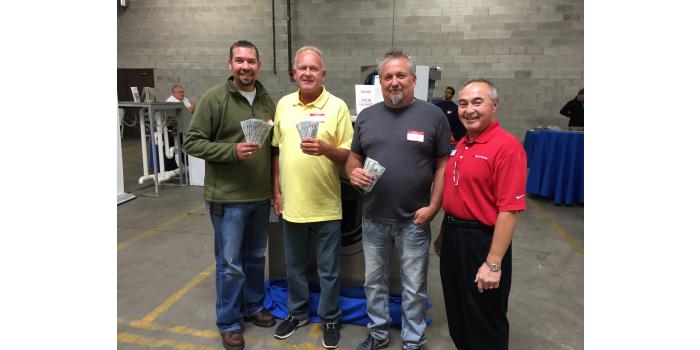 Coin-O-Matic is excited to bring back our annual Octoberfest event on Thursday, October 10 — and this year is going to be bigger and better than ever! With presentations, demonstrations, networking, food, and fun, our Octoberfest is the perfect opportunity for Midwest laundromat owners and investors to dive even deeper into the laundry industry. It's one of our favorite days of the year since it's 100% dedicated to fun and helping laundromat owners make more money! 
Here are just a few of the "can't miss" events and specials happening during Coin-O-Matic's Octoberfest:
One-day-only specials, savings, and financing options on Speed Queen coin-operated laundry equipment and accessories.
Special presentations focused on managing the risks of legalized marijuana in your laundry business, investing in the laundry industry, and Speed Queen's new Quantum Touch Controls. 
Vendors sharing the latest in the laundry industry, including Speed Queen laundry equipment, SpyderWash credit and loyalty cards, and more! 
Laundry equipment repair and service training on-site with our expert Speed Queen technicians.  
CASH prizes of $3,750. 
So much more!
Join the Coin-O-Matic team right here at our headquarters in Alsip, Illinois for food, fun, and the latest in laundry innovation. We can't wait to see you! Space is limited, so register now to reserve your spot.
When:  Thursday October 10, 2019
Time:  9 a.m. - 5 p.m.
Where: Coin-O-Matic, 3900 W. 127th Street, Alsip, IL 60803
Tagged: Events