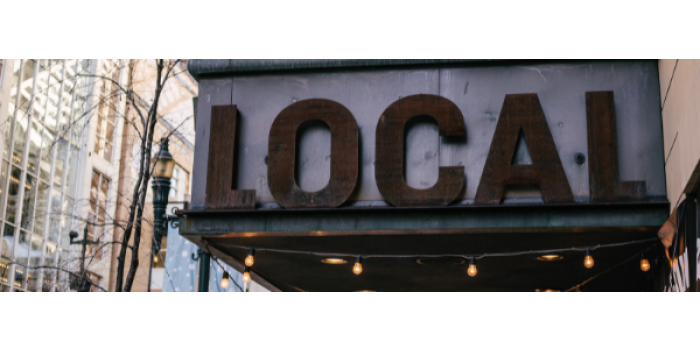 Searching for a "commercial laundry equipment distributor near me" and not sure which option is the best? You're not alone. With the thousands of laundry distributors out there, how do you know which one will best suit your commercial laundry equipment needs? From our experience, we're here to tell you that local is the way to go! Even though national distributors can be known for their size and branding, local commercial laundry equipment distributors like Coin-O-Matic can give you a more personalized experience and make you feel more like a person than a number. Not all local distributors are created equal, though. Coin-O-Matic has been the leader in commercial laundry equipment since 1921, serving customers throughout Chicagoland, Illinois, Michigan, Wisconsin, and Indiana. Learn the advantages of partnering with a local laundry distributor like us, then get in touch with our team!
Quick Response Time
One of the best reasons to partner with a local commercial laundry equipment distributor is the response time that you'll receive with any questions or problems. Generally, if your distributor is local, you're more likely to receive better, faster responses and often same-day or next-day service or maintenance. Having a quick response time is important because when machines are out of service, you're throwing money out the door. It's essential that you have all machines up and running properly at all hours of the day so that your profits are maximized. We want your laundromat or laundry room running at full capacity as much as you do!
Personalized Service
Because local commercial laundry equipment distributors see you as an actual person instead of a number, you receive flexible, personalized service. National distributors are known for following the same sequence with every client and checking the boxes as they go, here at Coin-O-Matic, we provide the services and customer service that are specific for your business. In many cases, a cookie-cutter approach won't cut it. You want the best customer service that is customized for your business and commercial laundry needs. With a local distributor, you'll receive exactly that and more!
Contact With Real People
Another advantage of partnering with a local commercial laundry equipment distributor is that you'll get to work with your partner in person! Forget the Zoom calls and automated voice messages, you'll be able to connect face to face with your distributor, which really can make your experience 10x more enjoyable. Coin-O-Matic is a family-owned, local business, the majority of our staff is long-term, with some of them working together for over 35 years. Make connections and build strong relationships to ensure that you're receiving the best service possible. Maybe you'll make some new friends along the way! Being able to meet with your laundry distributor in person makes any problem-solving situation easier on everyone and can relieve some of the stress off your shoulders.
Pay Less
As a business owner, you're no stranger to the fact that money doesn't grow on trees. With that being said, we understand that you want to save and cut down on costs as much as possible. When working with a local commercial laundry equipment distributor, you'll save on both time and money! When it comes to local businesses, there are usually no administrative or arbitrary expenses involved with the service provided. We care tremendously about our customers and the experience we provide, so we make sure that there are no unnecessary charges occurring in any instance. Partner up with a local laundry distributor today so you can start saving your pennies!    
Quick Upgrades and New Technology
As you're starting to see, we want to provide the best experience possible for our customers and clients. Because of this customer-oriented mindset, we know that you'll receive quick machine upgrades and new technology when necessary. This is great news for you because you always want the latest and greatest machines and technology for your customers or residents. If you can receive quick upgrades and new technology from your commercial laundry equipment distributor, then you'll have fast and efficient equipment for your customers, which will in turn bring in more revenue for you. You won't go wrong with upgrades and new technology!
Accountability and Trust
The number one thing that you'll notice when working with Coin-O-Matic is that we'll have your back no matter what. A local business is one that you can put your complete trust into and at the end of the day, you know that they will take accountability for their actions. Feeling uneasy or apprehensive about working with a national provider might be normal, but it is not a feeling expressed when partnering with a local distributor. With all of the advantages listed, it is easy to see why local is the way to go!
Choose the Best, Choose Coin-O-Matic!
In the end, it's pretty easy to see the overall theme when you work with a local laundry distributor. Local providers ensure that you'll receive the best customer-oriented service, you'll save on time and money, and you'll be comforted when working with a reliable partner. From our headquarters in Alsip, Illinois, Coin-O-Matic provides coin-operated and commercial washer and dryer solutions to multi-housing laundry facilities, laundromats, and on-premises laundry rooms throughout Illinois, Indiana, Michigan, and Wisconsin. Contact us and experience all the advantages of working with a local commercial laundry equipment distributor. We couldn't be more excited to hear from you!
Tagged: Laundromats Customer Service On-Premise Laundry Multi-Housing Laundry