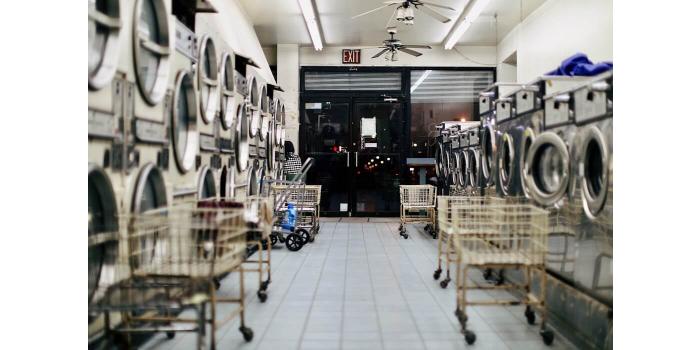 As a business owner, it can be easy to fall into the trap of routine and complacency. You've probably got the day to day tasks down pat by now. You're making money and your customers seem happy, so things are "good enough." Or maybe there are some improvements you plan to make to your laundromats, like a building expansion or upgraded laundry equipment, but you're waiting around until you have the time or finances. However, in today's laundry industry, "good enough" isn't good enough. There's always something you can be doing to improve your business – and it doesn't have to cost an arm and a leg, either.
Here are 20 easy ways to improve your laundromat business right now, by spending little to no money at all…
Dust fans, register covers, and folding tables.  
Clean grime, dirt, and debris built up between machines.
Clean gunk and residue from soap dispensers.
Replace any burnt out light bulbs (with energy-efficient ones if possible).
Remove hair and debris from wheels of laundry carts.
Clean all lint filters to avoid fires and damage to machines.
Wash all windows.
Thoroughly clean and stock your restroom.
Check expiration dates on all extinguishers, cleaners, and chemicals (and replace if necessary).
Send a promotional email to your customer list to encourage customer loyalty.
Update your Facebook and other social channels with relevant posts.
Revamp your website with updated imagery and product information.
Have a training session with your employees to review basics and improve collaboration.
Schedule a special event to attract new customers – like "Senior Sunday" or "Happy Hour."
Attend a community or networking event and connect with potential new customers.
Review your financial and business plan with a trusted adviser or friend.
Solicit feedback from your customers via online or in person forms (and implement it).
Schedule time for personal development (like attending a service training workshop).
Start a canned food or clothing drive to benefit the community and foster goodwill.
Contact another local business to discuss a potential partnership or promotion.
While these tasks may seem small and unimportant in the scope of running a business, they can make a huge difference in your long-term success. Cleanliness and good customer service are important for both new and returning customers, but often gets lost in the day to day responsibilities of being "the boss." The community at large will also benefit from involvement, outreach, and donations from local businesses like yours, all of which helps drive awareness and a positive impression of your brand. Remember, little details matter and add up to big rewards.
The laundry experts at Coin-O-Matic are always here to help you improve your commercial laundry business. Contact us to discuss laundry equipment, replacement parts, maintenance and more! 
Tagged: Laundromats